Thanks for printing! Don't forget to come back to Reconn for fresh articles!
Technology
Technology
A key differentiator for RECONN
RECONN leverages the latest and the greatest technology as a key differentiator for our customers and for our employees, so we are able to get the job done most efficiently and effectively.
Our Service Stats
30%
Reduction in Damage Rates with Ticket Risk Assessment
550
Terabytes of field data uploaded in 2015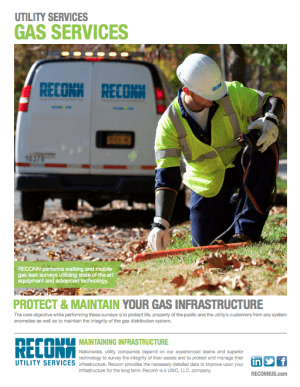 Download Our Brochure
TICKET RISK ASSESSMENT
TRA: The Prediction Engine - RECONN can identify the next damage before it occurs by using historical ticket and damage information to identify leading risk factors on a one call ticket. Each one call ticket is scored immediately upon receipt of the ticket, from highest risk to lowest risk. The top 10% highest risk tickets will cause 40-60% of damages to a utility infrastructure. Once a top 10% ticket has been identified, RECONN will send a Damage Prevention Technician to audit the locate, and meet with the contractor. Read More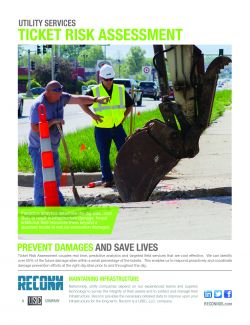 TICKET RISK ASSESSMENT Brochure
Want to know more about TRA? Click to view.